Criccieth Castle
Beguiling from afar, this castle is perched on a headland with the sea as its constant bedfellow.
Criccieth Castle

What a picture, what a view! Beguiling from afar, this castle is perched on a headland with the sea as its constant bedfellow. Get close however and its twin-towered gatehouse intimidates prospective attackers.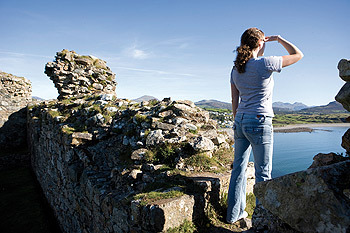 So badly did the native Welsh princes and English monarchs want it that it changed hands more often than a relay baton.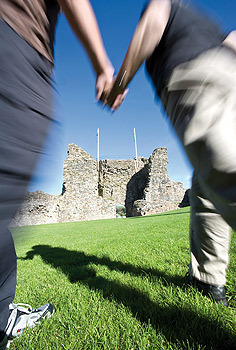 Built originally by Llywelyn the Great, this very Welsh of princes included a very English style of gatehouse. Edward I's forces took the castle some 50 years later, undertook their own improvements and remodelled a tower for stone-throwing engines. Not as much fun for those at the bottom as it sounds for those at the top! Owain Glyn Dwˆ r sealed Criccieth's fate when his troops captured and burnt the castle in the early years of the 15th century. This was to be the last major Welsh rebellion against the English.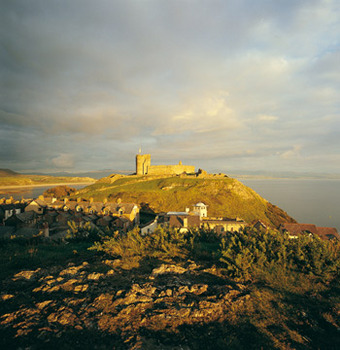 Criccieth Castle may also have given the name to the town rather than the other way round. Its suggested origins are 'crug caeth' – 'crug' (hill in Welsh), 'caith' (captives) – the name given to the jail on the hill, a function once held by the castle. Buy an ice-cream, there's a lot of history to digest.
Criccieth Castle Statistics: 0 click throughs, 17697 views since start of 2022
Attraction in
Criccieth
Gwynedd
Entrance Charge

Adults £3.00 Reduced Rate £2.60
Family Ticket £8.60 (admits 2 adults & all children under 16)
Children under 5 FREE
Under 16s must be accompanied by an adult. Prices valid until 31st March 2010. Assistance dogs only. No smoking.

Opening Times

Last admission 30 mins before closing. 1 Apr-31 Oct 09: daily 10am-5pm. 1 Nov 09 -31 Mar 10: Fri-Sat 9.30am-4pm; Sun 11am-4pm At all other times this monument will be open but unstaffed between 10am-4pm

Criccieth Castle

Castle Street

Criccieth

Gwynedd

LL55 0DP

UK

Our Website

News & Special Offers

Ask about free entry if you are 60 and over or 16 and under and live in Wales.